NND's ultra-fine sheathed thermocouples are useful for temperature measurement under special conditions. The diameter of the sheath is 0.1 mm, the finest size in Japan. It is flexible. Proprietary manufacturing method ensures stable accuracy, and it is possible to measure small objects, very narrow places, and objects with rapid temperature changes accurately at high speed.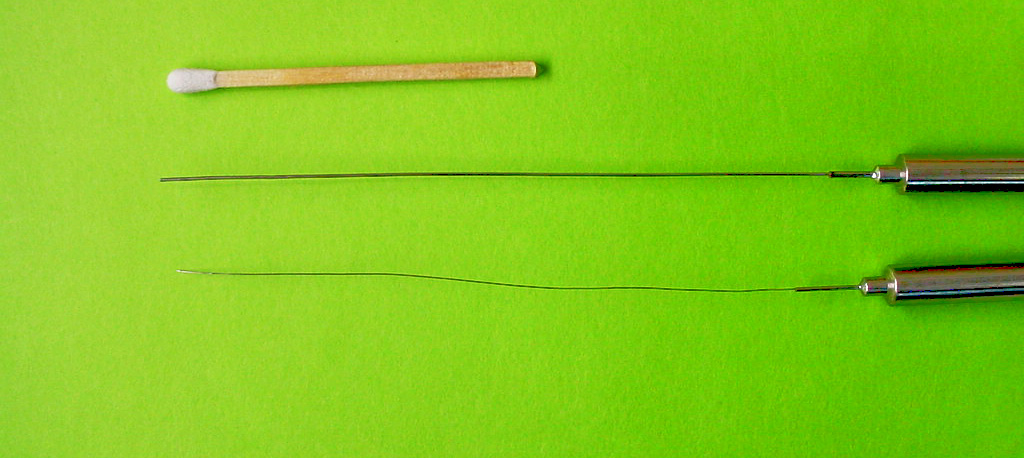 On the photo:φ0.5mm / Below the photo:φ0.15mm
Sheath outer diameter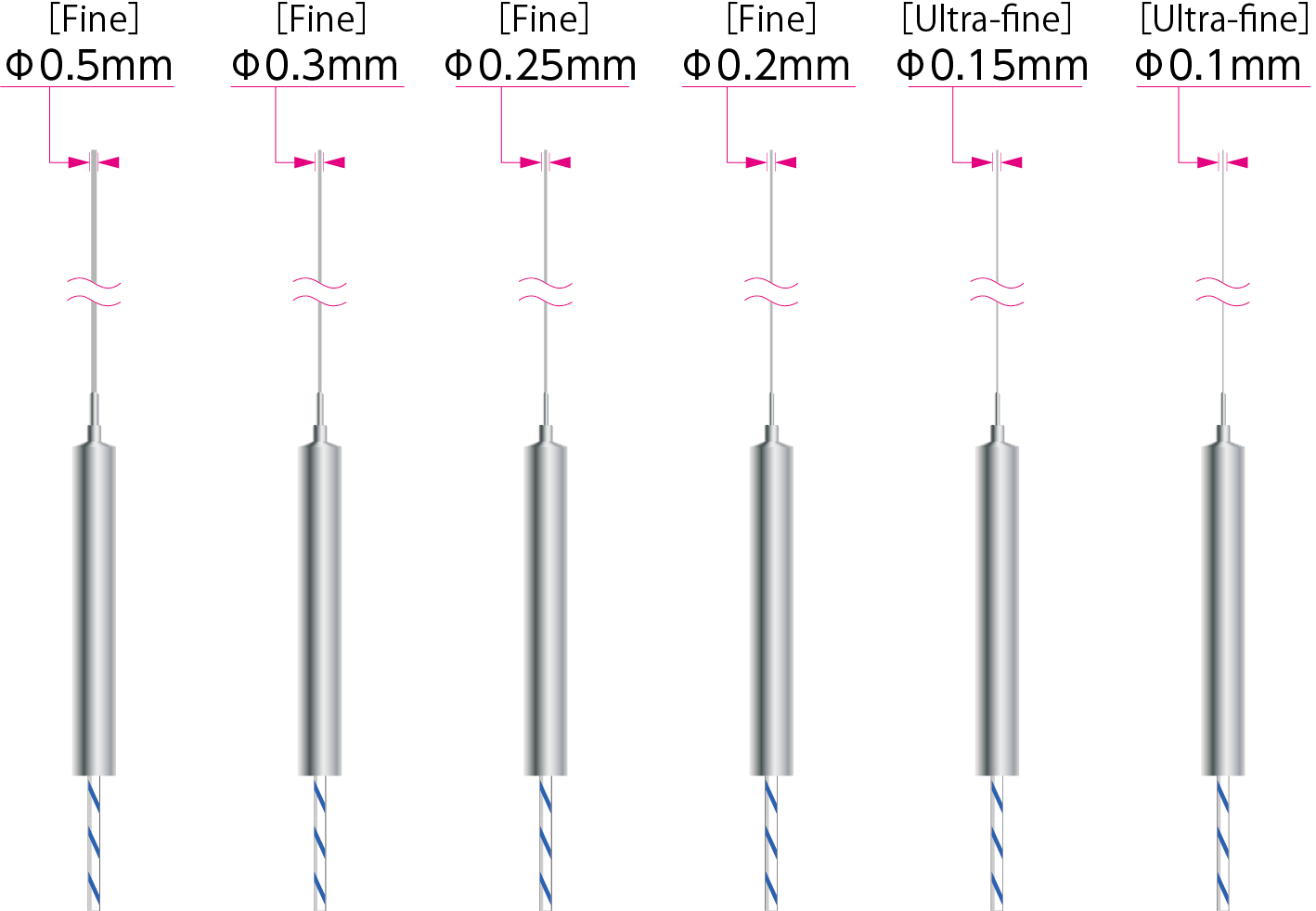 We have a wide range of general fineness from 0.5mm to Japan's finest 0.1mm.
Size

There is no length restriction for the sheath length (L1).It is flexible and can be bent freely.It is possible to cope with extremely narrow places and complicated gaps. The compensating wire length (L2) can also be set to any length.
Types of Hot Junction

You can make any of exposed, grounded and ungrounded types. Please choose according to the application. There is no unconstrained (insulated) length restriction.
Applications and application examples
Various metal internal temperatures
New material surface temperature
Food related
Minimal part, extremely narrow part
Click here for an estimate of ultra-fine sheathed thermocouples